Here you will find photos of some of the happy couples married in Tombstone by Dr. Jay along with some of their testimonials.
Here you will find photos of some of the happy couples married in Tombstone by Dr. Jay along with some of their testimonials.
Here you will find photos of some of the happy couples married in Tombstone by Dr. Jay along with some of their testimonials.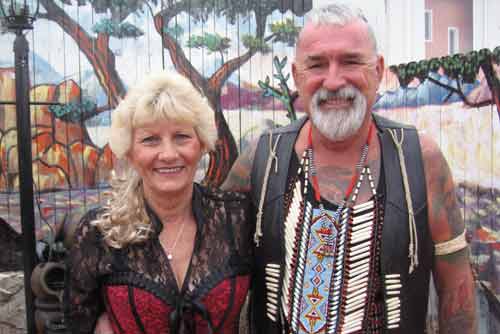 Ross and Dawn
February 2015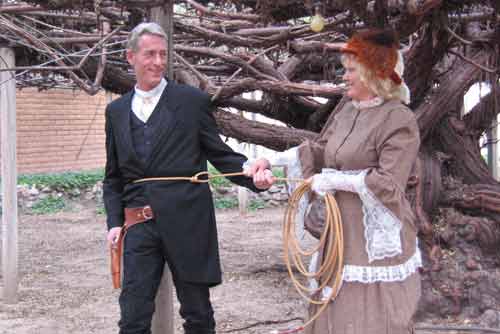 Rob and Michelle
February 2015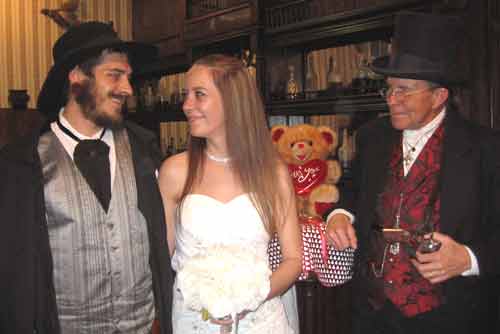 Kertiss and Jamie
February 2015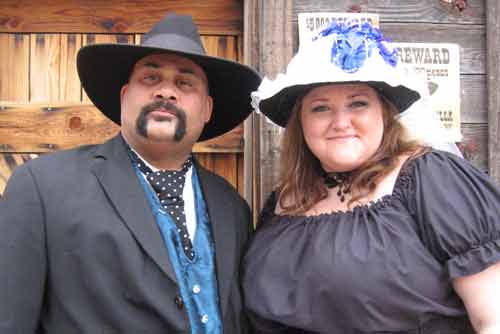 Eric and Chandra
February 2015
"Jay and Linda are amazing people! They made our day so special, and they really work with you so you can have the most memorable day of your lives. They incorporated comedy, Bible verses, and made just a beautiful and intimate ceremony for my husband and I. If your getting married in Tombstone, definitely get these guys!!! (: "
Michelle
Deveraux and Ceirra
February 2015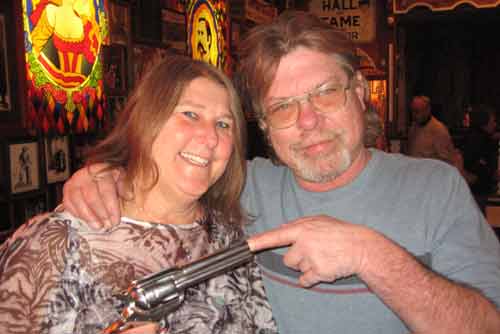 Dale and Linda
February 2015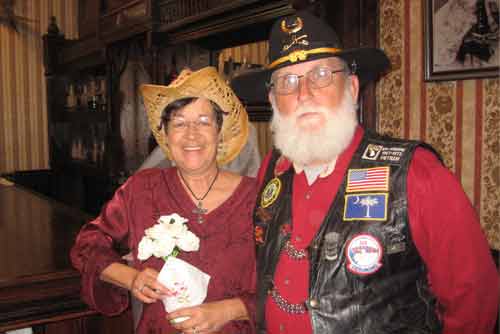 Casper and Mary
February 2015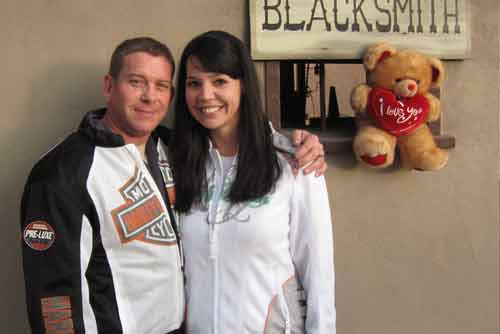 Carlton and Stephanie
February 2015
"We chose an outdoor venue for our wedding. Linda and Dr J, we're happy to help us select the City Park because I Loved the Gazzebo. They made our day "special". It was so much Fun, we will never be able to forget it. They made it personalized. The vows had so much stuff about us, we were so surprised . We laughed and cried thru the whole service. I have been telling everyone thinking about getting married to check out the website. Linda and Dr J. were in costume the whole time. It was so "Kool" "
Don & Janet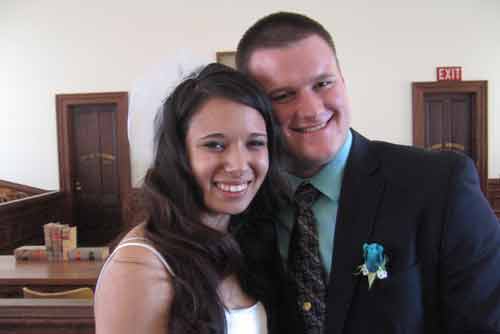 Anthony and Michelle
February 2015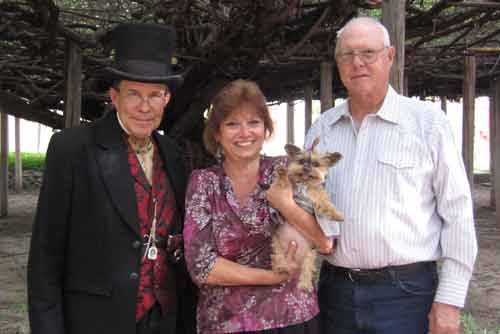 Johnnie and Uneva
December 2014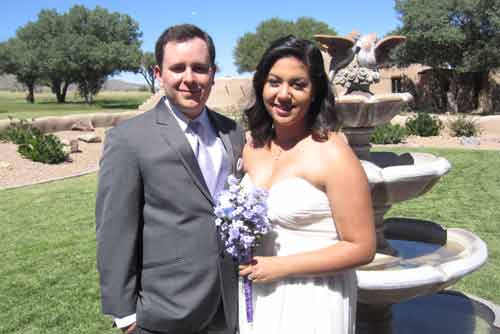 Steven and Corinne
October 2014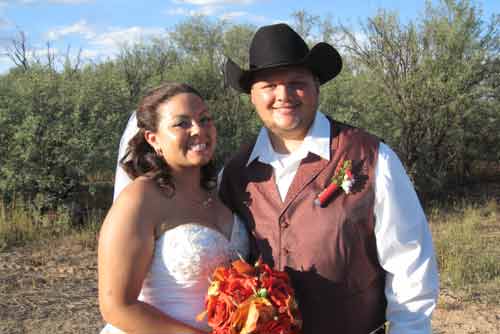 Nicholas and Rebecca
October 2014
"Dr Jay, & Linda, are very awesome people, they made our ceremony very unique, funny, and special all wrapped into one. I would recommend these people to anyone who would like a special/fun ceremony!!, Anything you want them to do for you they go above and beyond, and they really like to get to know there couples on a personal level that way they can create a very special ceremony for you and your loved ones, if you have a sense of humor, they can sure make you laugh and take the tension out of the air!!.....I am so pleased to say, they made our special day mean so much more, Thank-you again for such a awesome experience!!"
Love Always The Welch's!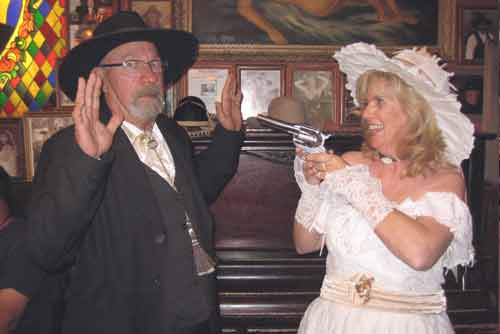 David John and Kristie
October 2014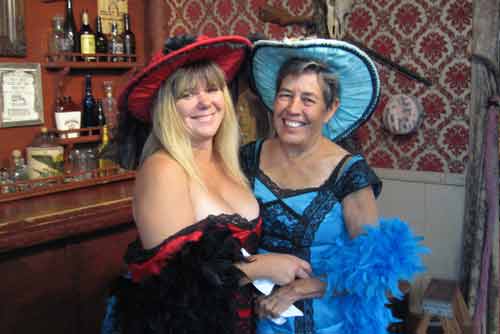 Christina and Paulina
October 2014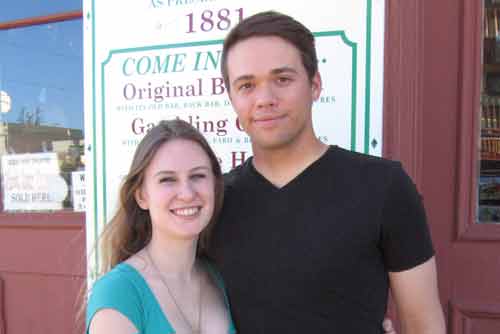 Alex and Alison
October 2014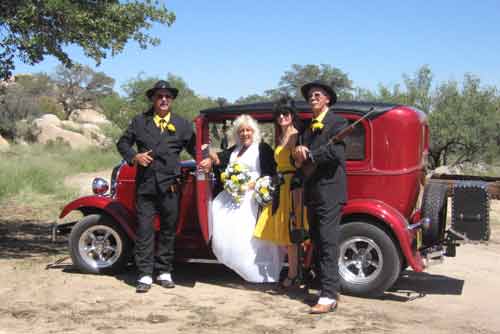 Joe and Dollie
September 2014
"Thank you for the best wedding ever. You gave us exactly what we wanted "
Al & Patti
Aaron and Fabiola
September 2014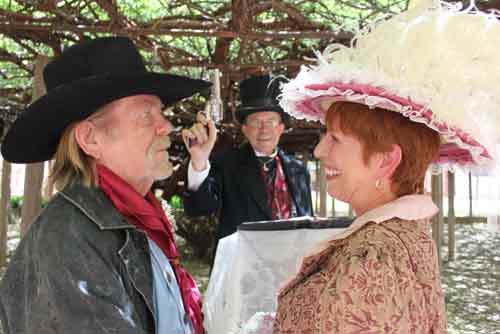 Earl and Susan
April 2014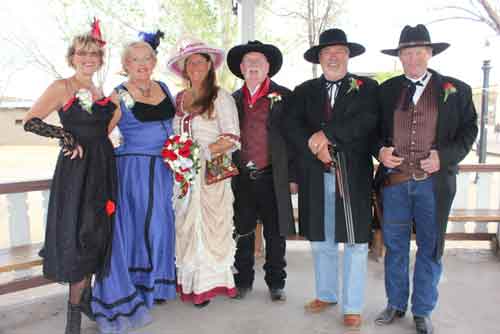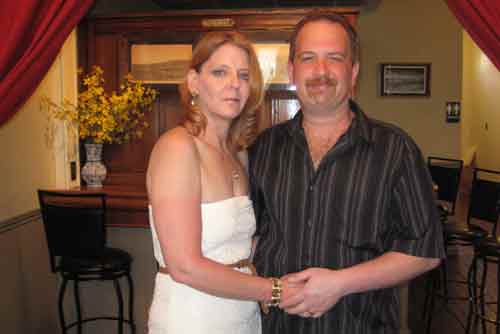 Terry and Lisa
April 2014
"No one could ever come close to the ceremony that you did. it was the most magical thing I have ever experienced. Dr. Jay, you are the best! "
Laurie K. - Tombstone, Arizona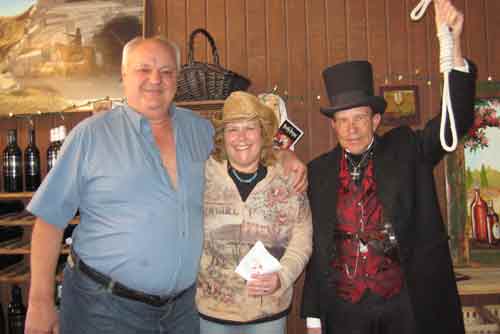 Lawrence and Jane
March 2014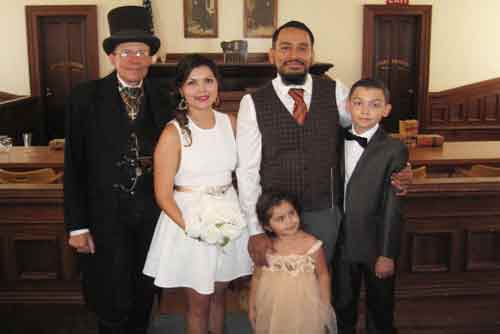 Hector and Melissa
February 2014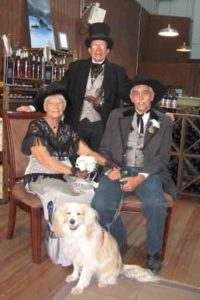 Gary and Beverly
March 2014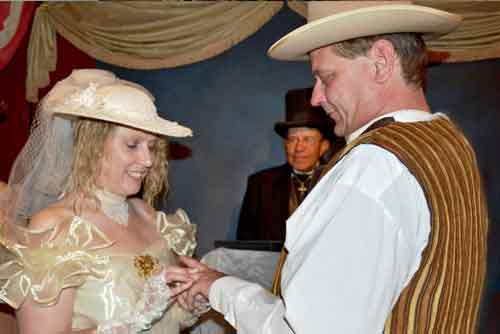 Leonard and Michelle
March 2014
"I have recently attended a wedding officiated by Dr. Jay, and I have to say that the ceremony was the most fun of any wedding I have ever attended. "
Glenda L. - Tucson, Arizona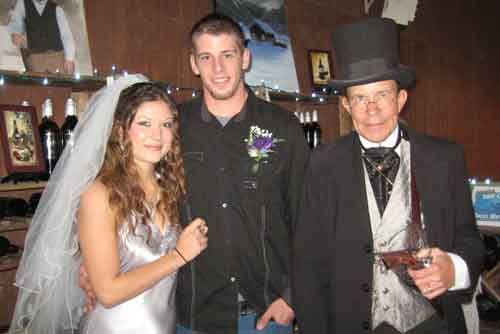 Geoffrey and Tiffany
December 2013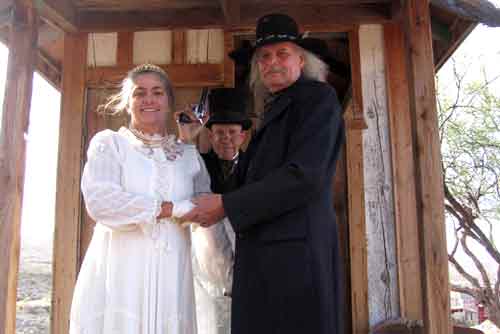 Guy and Deborah
December 2013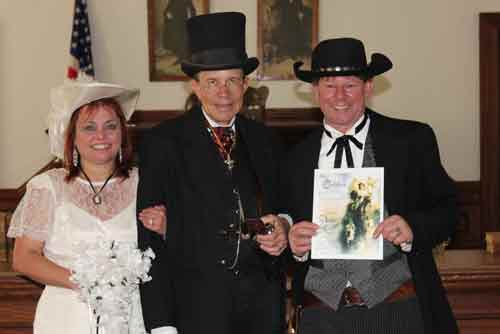 Joe and Margaret
November 2013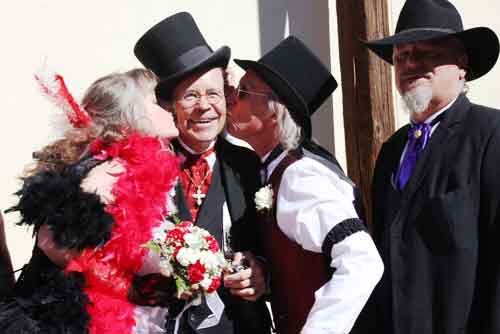 Ron and Gracie
November 2013
"As attendees at a recent wedding performed by Dr. Jay, we must say that we have never been to a more wonderful one. He had us laughing our heads off while at the same time hitting the serious high notes with class. We will never forget this experience."
Mr. and Mrs Steven C. - Sierra Vista, Arizona
Phil and Dana
November 2013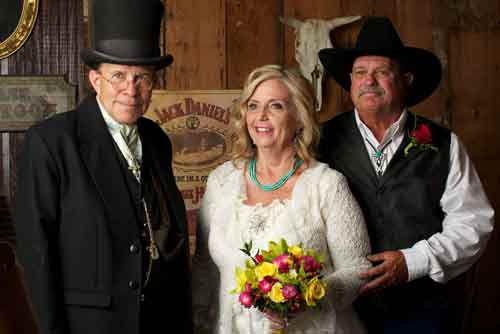 Roland and Bonnie
October 2013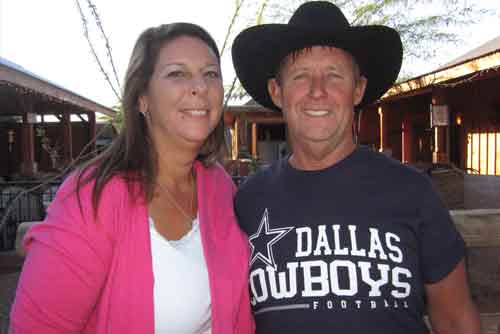 Alfred and Shenan
October 2013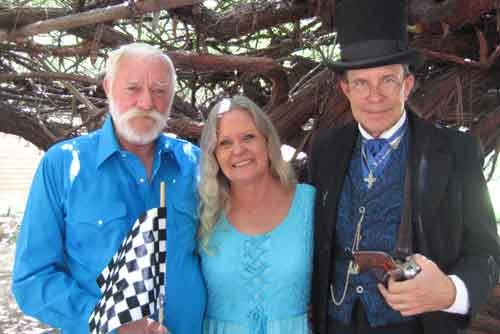 David and Joyce
July 2013
"It was so much fun!! Dr. Jay, your words were simply beautiful. You have given me so many great memories......memories that will last me a lifteimte.
Thank you so much! "
Teresa and Mike B. - Huachuca City, Arizona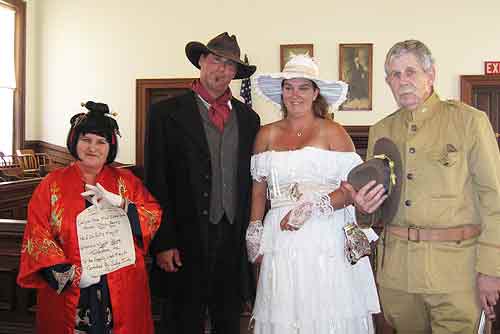 Steve and Jaqueline
June 2013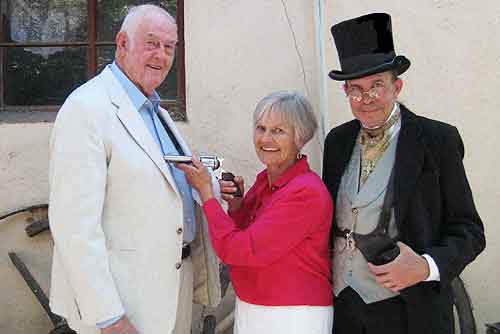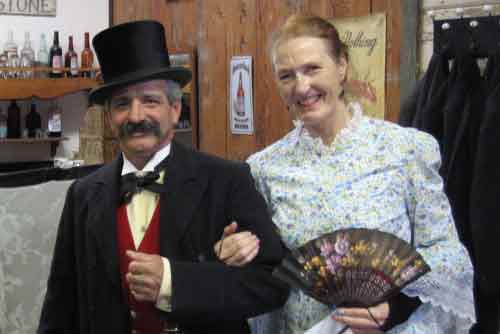 Lawrence and Lana
May 2013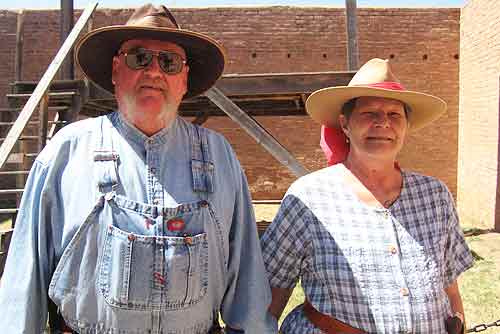 Thomas and Bonnita
May 2013
"Dr. Jay & Linda, Thank you again so very much for making our 30th anniversary celebration so wonderful & memorable! Throughout the day, some of our local guests admitted that either they had never been to the OK Corral or had not been there for a long time. Some told us that our ceremony was better than the OK Corral's daily show. Others told us that you two should produce the Tombstone version of "My Big, Fat Greek Wedding"! We did not hear a negative comment all day about the ceremony. Kudos to both of you on that! The people that canceled missed out on something spectacular! We cannot thank you enough, especially for dazzling our out of state guests!!"
Ron & Gracie S.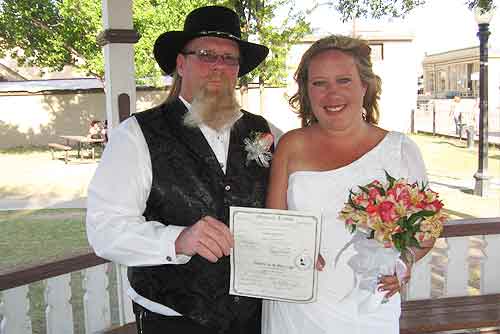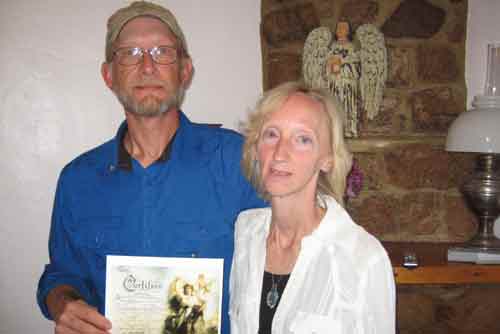 Dwight and Rhonda
May 2013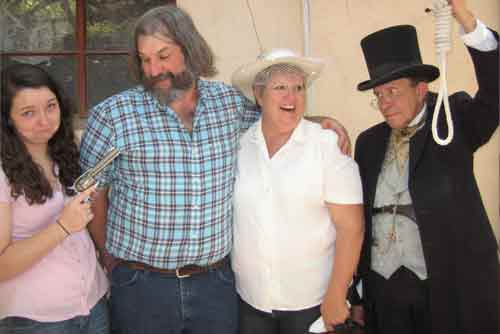 Robert and Laura
May 2013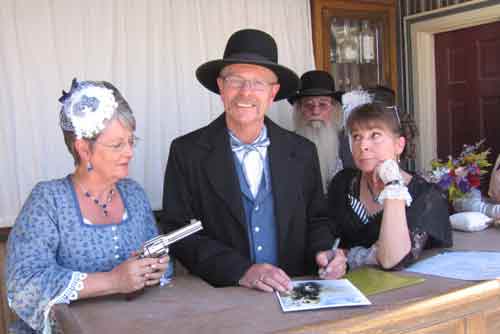 Anthony and Susan
May 2013
"Thank you for the best wedding ever! You gave us exactly what we wanted."
Al and Patti
Michael and Brittany
April 2013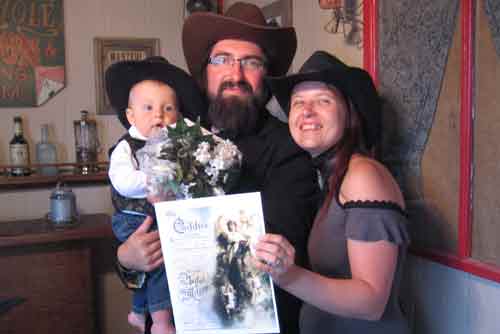 Sven and Madeleine
April 2013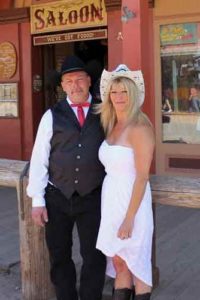 Alan and Patti
April 2013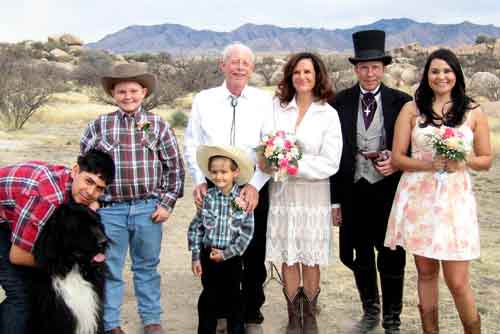 Steve and Joan
March 2013
"Just wanted to let you know how much you, Dr. Jay and Linda, meant to us on our special day. The wedding service was so much more than I imagined. You really made it a perfect fit for us. I will highly recommend your services to every future bride and groom I meet! Thank you so much for being another sparkling light in our very special day! "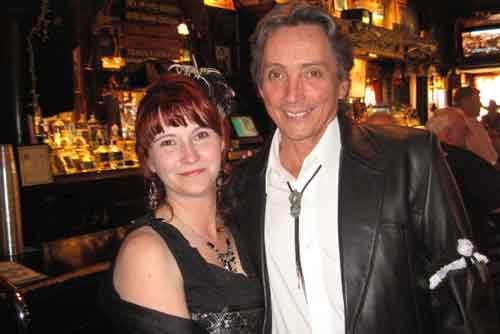 Johnny and Sherri
March 2013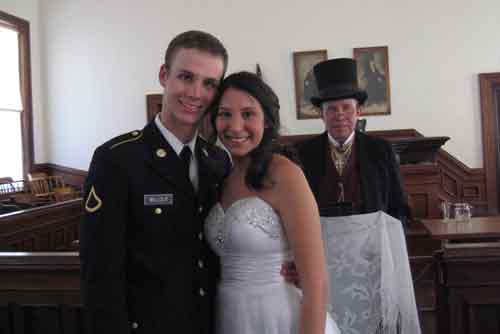 Conner and Jaclyn
February 2013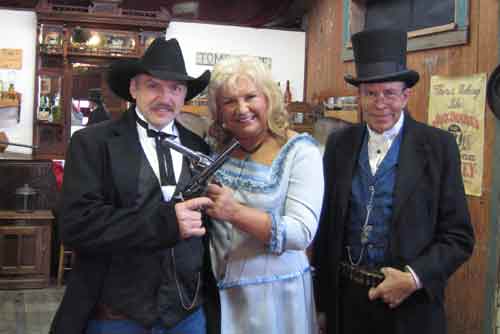 Dale and Nancy
February 2013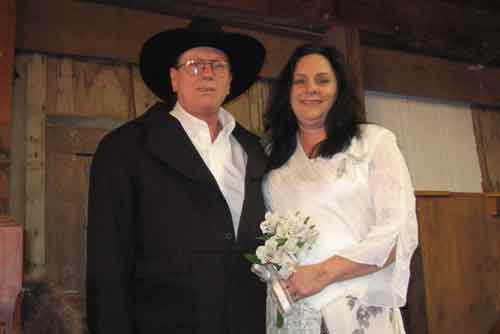 Thomas and Cynthia
February 2013
"I just wanted to write you and let you know how memorable our wedding was because you two helped make it that way. We had such a great and fun time. We are still talking about it and telling all our friends about it. In fact, I told my grandson, who may be getting married soon, about how much fun it was to have our wedding done in Tombstone and that you two and Jo helped in making it that way. I know that if we ever want to renew our vows we certainly will be doing it in Tombstone with you officiating."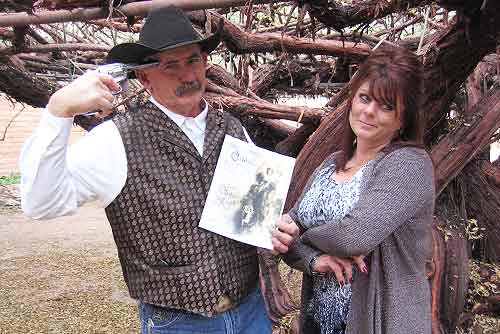 Howard and Kari
January 2013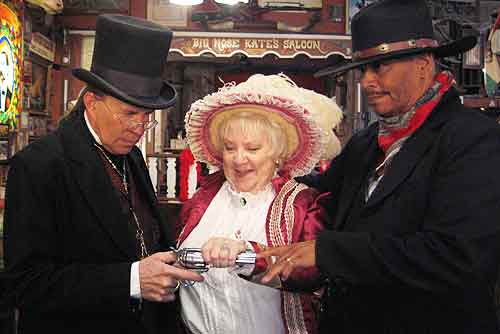 Wiley and Rose
January 2013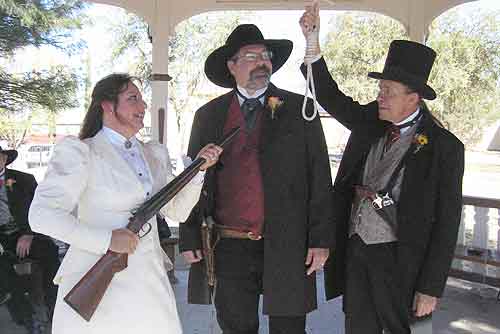 Michael and Elena
December 2012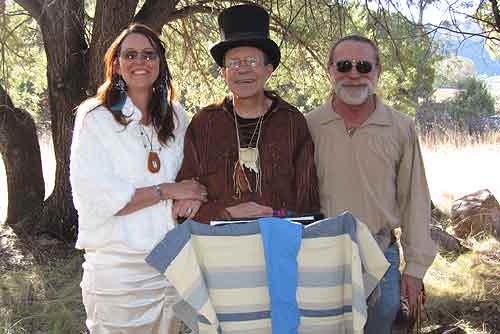 Jim and Susan
December 2012
"We had the most amazing experience with Dr. Jay and his lovely wife Linda. They made our wedding day so special for us. They both add their own special touches just by listening to your story before the wedding day. They incorporated little things about how we met into our ceremony and made it so special for us. They touched our hearts forever on our special day and we will never forget them! Thank you for giving us the memory of a lifetime. We would recommend Tombstone Western Weddings to anyone looking for the Western Wedding experience. AMAZING!! Thank you"
Randy & Renee' K.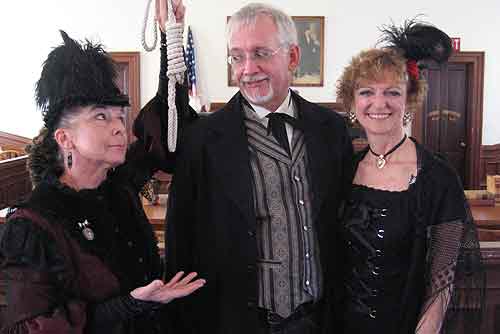 Robert and Kathy
December 2012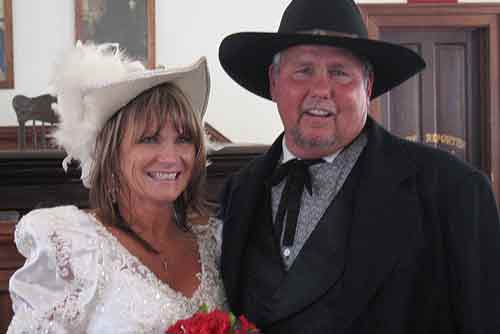 Jeff and Shelley
November 2012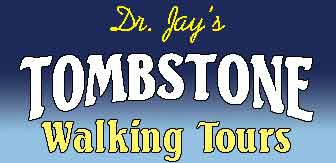 While in Tombstone be sure to take Tombstone's Best Historical Walking Tour!
Tombstone Weddings
PO Box 1834 - Tombstone, AZ 85638
(520) 457-9876